Aftercare Forum
Programme

.
Masterclass: Wednesday June 28th pm and Thursday June 29th am
Forum: Thursday June 29th pm - Friday June 30th am
Come a day earlier and join our exclusive training
Day 1: Exchange Day
Thursday June 29th
13:00 to 19:00
à

Keynote Speech by the OECD
The Forum starts with an opening speech by the OECD, and gives an overview of how Aftercare has developed over the last decade and how IPAs worldwide are directing an increasing proportion of their resources towards Aftercare.
The Aftercare Exchange offers practitioners and policymakers an opportunity to exchange best practice in Aftercare and share knowledge on its evolving strategic, operational, and tactical aspects. Participants will share their experience in three thematic panels:
• Maximising Sector Strengths
• Designing Client Services
• The Aftercare Journey
Moderated by Jacopo Dettoni from the fdiIntelligence Magazine, the Exchange is a deep dive into what it takes to excel in Aftercare.
à

In the shoes of the investors: People Like Me.
Speaker: Martin Kasper
What does an international expansion look like through the eyes of its leader? What keeps expansion directors awake at night? And what is the first thing they focus on at work the next morning? People Like Me offers a no-nonsense look into the practical side of executing a corporate expansion and an honest overview of why only a fraction of the services offered by IPAs caters to the actual needs of a mid-sized company looking to grow internationally.
à

Thinking big: Mission Sea 2030
Speaker: Elīza Drāzniece
With the mission "Sea 2030", Latvia stands for the renewal of an important resource in its region – the Baltic Sea, the development of new, innovative solutions and the strengthening of a common goal and vision to promote economic development by becoming a globally important player. This session will explore how Latvia seeks to address the issues of climate change, pollution, and the circular economy by creating an environment that fosters innovation and sustainability and reflect on the implications it has for Aftercare.
à

Aftercare in African, Caribbean and Pacific Countries
Speaker: Brian Portelli – UNIDO
This session will provide some insights into the state-of-play, challenges as well as opportunities emanating from investment promotion and facilitation work undertaken in African-Caribbean and Pacific (ACP) countries as observed by UNIDO. The business environment and experience of already established investors in these countries plays an important role in realising opportunities for further investment mobilisation, hence the crucial role of aftercare service support. The focus is placed on the type and quality of aftercare service provided to existing investors and the opportunities involved in identifying and adapting best-practice approaches despite challenging host country and organizational conditions.
à

Key findings book "Investmente Aftercare Explained"
Speaker: Carolina Arriagada Peters
With FDI competitiveness expanding beyond attraction to also include Aftercare, IPAs and international organisations need to take an even bigger role when it comes to addressing an emerging "Aftercare divide". This session will offer some reflections about how Aftercare is evolving, what the future holds and why the Aftercare industry needs to step up and mobilise Aftercare to help address the big global challenges.
Day 2: Future Looking
Friday June 30th
09:00 to 13:00
Day 2 investigates key sustainability workforce and digitalisation trends, their impact on boardroom decision-making, and their impact on business growth patterns. In this context, we will look at Aftercare's role as a platform for host economy transformation. The Forum closes with reflections on how these trends affect established investors and the role of Aftercare in increasing resilience and helping host economies adapt to new contexts.
à

Session 1: Boardroom: Tectonic changes in tone from the top.
Speaker: Andrea Webster – World Benchmarking Alliance (WBA)
Sustainability is a noisy subject to navigate, however we have reached a tipping point where it is now material to deal making; be it risk or opportunity. The pinnacle of that pressure will be in boardrooms; from reputational risk to existential crisis of business models. Boardrooms and executive teams are increasingly answerable to capital investors to comply with SDGs, ESG, RBC, etc. The list of commitments is rapidly growing, as are the complexities of their implementation. This session will provide a north star through this subject, provide nuance on upcoming trends and expectations on boardroom priorities. This will introduce the World Benchmarking Alliance's Financial System Benchmark which assesses 400 of the world's most influential institutions and sign-post practical tools available to help you reassure investors you are moving with the global direction of travel. The session closes by reflecting on how IPAs could help established investors meet these standards within their regional context.
à

Session 2: SMEs: What is in there for them?
Speakers: Fiorina Mugione & Raffaele Trapasso
This session will discuss the importance of connecting Aftercare and entrepreneurship policies for promoting productive capacities. It will elaborate on how entrepreneurship policy frameworks, small and medium enterprises (SMEs) development policies, and broader Aftercare strategies interact, and how together they can increase the level of economic development and sustainable, inclusive growth. It will also discuss the key challenges in assessing and measuring success, and what approaches IPAs are using to do this. They include strategies focussed on learning, innovation, upgrading and diversification rather than cost-based advantages.
à

Session 3: Linking Aftercare with territories
Speaker: Cristian Sagal
How does Aftercare drive local development and how does it link with development policies? This session discusses how InvestChile answers that question by combining two mandates: to look after established investors, while at the same time driving a territorial development agenda.
à

Session 4: Talent: What should governments do to lure digital nomads?
Speaker: Goncalo Hall – NomadX
This session explores digital nomads as a market, their economic impact, and designing talent attraction programmes that capture the opportunities of this global movement which has accelerated due to the rapid increase in remote working. It will discuss how creating well-managed and funded projects focused on community building, leadership and integration offer governments a blueprint for including digital nomadism and digital immigration in their talent development strategies.
à

Session 5: Technology: Blockchain, international business and FDI.
Speaker: Jean-Louis Bravard – Blockchain@X 
According to research firm Gartner, by 2026 the business value added by blockchain will increase to over $360 billion, growing to over $3 trillion by 2030. Blockchain technology has numerous applications in improving key areas of business operations, such as supply chain management, digital identity verification, payment processing and smart contracts. This session explores this transformative technology, diving into its effect on international business, the structure of how multinationals decide corporate growth, and the potential role of investment promotion agencies.
à

Session 5: The future: 'Polycrisis', global business and new leadership.
Keynote Speaker: Jim Garrison – Ubiquitous University                           
The new buzzword in global economic development circles is 'polycrisis' – a cluster of related risks with compounding effects. Motivated by the urgency of now, this session will look at the polycrisis, how it affects global business, and how it requires a major rethink and re-invention of how we go about using resources and creating economic value on an unprecedented scale. The polycrisis also requires IPAs to step up and foster a new wave of public and private collaboration that goes beyond jobs and capex to driving transformational change for not only established investors and the host economy, but for society.
Site visit - walking tour
Friday early afternoon
Kindly hosted by Choose Paris Region, we will have a unique opportunity to visit La Fabrique du Metro from the Grand Paris Express and learn about the development of Saint Ouen in Paris. .
Aftercare Masterclass

.
Come a day earlier and join our training day.
Masterclass: Wednesday June 28th pm and Thursday June 29th am
Wednesday, June 28th
14:00 to 18:00
Thursday June 29th
9:30 to 12:30
Specially designed for FDI practitioners keen to refresh their knowledge of Aftercare, this unique masterclass is a journey of discovery that will equip both junior and senior professionals with a roadmap of how to support established investors for them to further contribute to the development of the host economy. 
à

Block 1 - Wednesday: The investor's journey
 Wednesday starts with a novel framework of Aftercare,  discusses the drivers that have made Aftercare a priority worldwide, unpacks investor services and value propositions, decodes the dynamic of investor engagement, and presents a portfolio of services from across the globe. 
à

Block 2 - Thursday: The host economy's journey
Thursday will cover investor conflict and grievances, what divestment looks like, collaboration with the ecosystem and the link with policy advocacy 
Participants will be equipped with the fundamentals to design their own Aftercare strategies, run successful Aftercare projects and drive local collaboration that grows and supports investors.
Lunch with forum delegates.
This Masterclass will help you:
Learn a novel framework to design successful Aftercare strategies.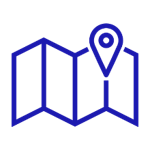 Develop a roadmap to support established investors.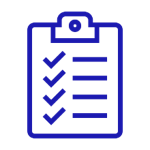 Refresh your knowledge about this evolving FDI segment.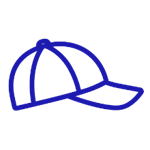 Learn drive local collaboration that grows and supports investors.
Maximising the value established investors bring can't be left to chance. Learn how to do it in Paris